Hulk Hogan, 70, has shared a video from his wedding to Sky Daily, 45.
The wrestling icon married the yoga instructor on Friday night, Sept. 22, in a ceremony in Clearwater, Florida (read here).
He took to Instagram on Sunday to share footage from the intimate ceremony.
"My new life starts now," he captioned the video.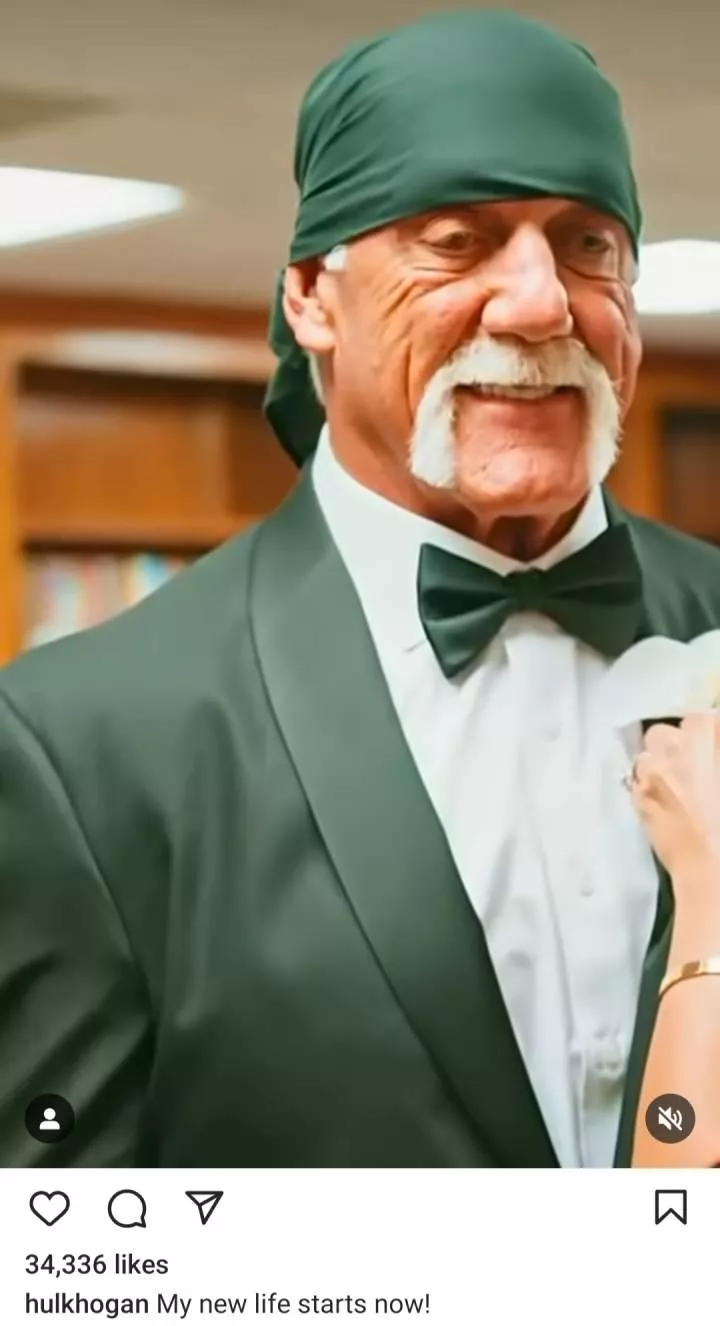 Sky Daily is a mother of three, while Hulk has two children – Brooke, 35, and Nick, 32 – from his first marriage.
Hulk has been married twice before. His second marriage ended in 2021 in a bitter divorce amid allegations of infidelity and financial disputes.
Below is a video of Hulk getting married for the third time.